Introducing the Westchester Fit team
Meet the fitness experts that are here to help you achieve your goals
Fill out the form below to get started
Take the first step towards getting the results that you want
START NOW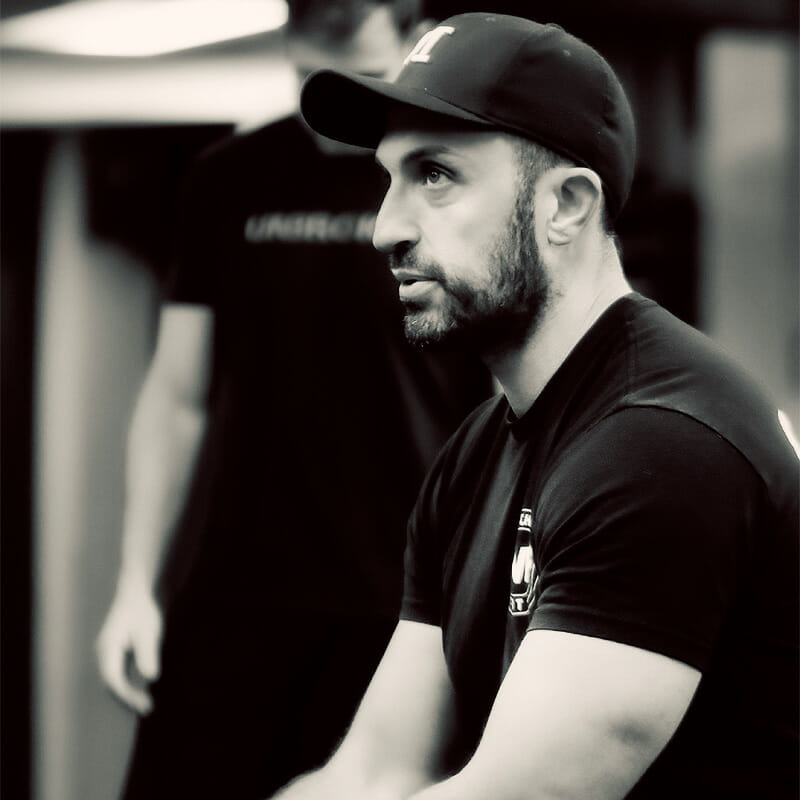 Our founder
Chris Guerrero
"I LOVE the process. I love helping people see the light when it comes to the most efficient way to get healthy, and giving them the proper tools to steer their own ship. It's the least I can do for all the fulfillment they give me." Chris is a passionate athlete and coach who is inspired by hard work and discipline driven by passion. He aims to help his athletes improve their lives with diet, exercise, and stress management. Chris leads by example and approaches all situations, positive and negative, as an opportunity for growth. Since discovering CrossFit in 2008, he has competed at the CrossFit Games Northeast Regionals in 2010, 2011, 2012, 2013, and 2014. Along with his athletic accomplishments, Chris also opened Westchester Fit (formerly CrossFit Westchester) within a year of starting his personal CrossFit journey, taking a huge risk and leaving behind a lucrative career in banking. Today, he considers it an honor and privilege to be able to work with the hundreds of athletes that have put their trust in him to help them on their path to becoming their best selves.
CERTIFICATIONS: CrossFit Level 1 CrossFit Level 2 Trainer CrossFit Mobility CrossFit Kids CrossFit Endurance Certified NASM Personal Trainer CrossFit Powerlifting Attitude Nation Level 1 OPT CCP Level 1 Coach Assessment OPT CCP Level 1 Coach Program Design OPT CCP Level 1 Coach Business Systems OPT CCP Level 1 Coach Lifestyle Coaching OPT CCP Level 1 Coach Nutrition Bachelor of Arts in Kinesiology University of Michigan 1st Male CrossFit Ambassador – Lululemon Greenwich
Head Coach
"I love watching the progress. I love seeing people walk in the door, some unsure of what they got themselves into, and watching them surprise themselves day in and day out… If you put in the work, you reap the benefits. It's awesome to watch." Sandra started with CrossFit Westchester in 2010 as an athlete, and over the years has put in the work and dedication it takes to go from member to coach and leader. She is a firm believer that pursuing what interests you, what you love, showing up and getting better is what shapes your life. For her, this applies to not only her athletes but also her personal fitness and career, as she left the corporate world to take the full-time role as head coach at CrossFit Westchester White Plains. Sandra's goal is to help people work towards meeting their full potential in and out of the gym.
CERTIFICATIONS: CrossFit Level 1 CrossFit Level 2 CrossFit Mobility
Coach
"All the really exciting things in life require more courage than we currently have, a deep breath and a GIANT leap." Mike is an accomplished athlete with a passion for working with kids and families. He enjoys getting to know the athletes, learning about their motivations and goals, and seeing them achieve more than they ever thought possible. Mike's own life was transformed with CrossFit and CrossFit Westchester. After being a top ranked NYS Varsity swimmer, he found himself in the corporate world, out of shape, underweight and unhealthy. Since 2010, he has turned his health and fitness around by adding 30 pounds of muscle, performing better than ever, and becoming a top ranked Worldwide Beauty Fitness & Fashion Male Fitness Model.
CERTIFICATIONS: CrossFit Level 1 CrossFit Kids CrossFit Football CrossFit Mobility Attitude Nation Level 1 Masters in Special Education/Child Development
Coach
"Over time CrossFit Westchester has become my second family. I could not imagine being part of a different community!" Steven has been active all throughout his life. As a former collegiate rower and fitness fanatic, he believed himself to be in good shape until his first CrossFit workout. He joined CrossFit Westchester after his first workout and has been a part of the community and growth of CFW ever since. Teaching is Steven's main profession and he enjoys being able to carry his knowledge, experience, and passion over to the fitness and coaching aspect of his life. And just like in school, he loves seeing people make consistent, measurable progress at CrossFit Westchester.
CERTIFICATIONS: CrossFit Level 1 CrossFit Level 2 CrossFit Mobility CrossFit Kids CrossFit Gymnastics CrossFit Aerobic Capacity Attitude Nation Weightlifting Rowing WOD Seminar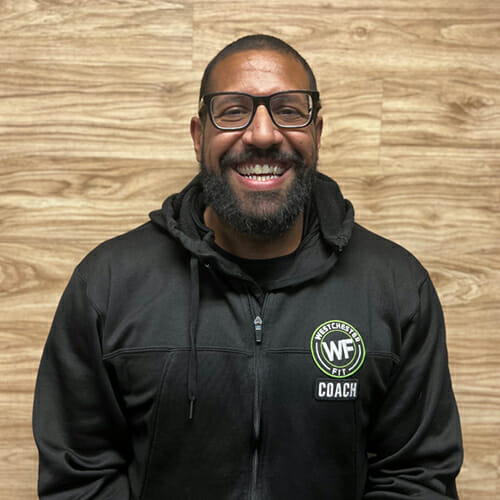 Coach
Kenny is a CrossFit level 2 coach with certificates in CF Powerlifting and CrossFit Strongman. He's also a USA Powerlifting certified coach. Prior to coaching,Kenny was a New York City school teacher for 11 years. Kenny has always had an interest in sports. He played tournament basketball for a couple of years after college. He started CrossFit training late 2012. He placed third in his first CF competition at the summer throwdown in 2013 in the scale division at CrossFit Westchester. Kenny also competes in strongman and has recently competed in Daytona Florida at the Official Strongman Games.
CERTIFICATIONS
CF-L2 Certifications
CF Powerlifting
CF Strongman
USA Powerlifting Coach
Coach
Katelyn has been doing CrossFit for 5 years and coaching for 2 years now. Her specialty is kids coaching/ training but also loves coaching/ training adult clients. She started competitive CrossFit 3 months into the sport and has competed at the local and National level. She is now a Crafted Coaching athlete. She is a certified teacher that incorporates her love for teaching and fitness helping children and adults reach their fullest potential. In 2022 she was voted Best of Westchester for Best Personal Trainer. Her favorite lift is squat snatches or hang cleans and she loves to handstand walk and if she could get rid of any CrossFit movement it would be thrusters.
CERTIFICATIONS
PN-L1 certification
CF-L2 Certification
Nutrition Coach
Currently acquiring OPEX certification
Operations Manager – Coach
After thinking about it for a while, Alejandra decided to give CrossFit a chance, to really make it work. Since 2021 she's been attending classes and not missing her Open Gym days! CrossFit has changed her in a lot of different ways – physically and mentally. Although her background is not an athletic one, she is not letting that interfere with her goals of doing pull ups and one day handstand walk. A back squat #1 fan completed her CF-L1 a few months ago to be able to help others who want to change their lives too.
For a really long time she wanted to be part of the WF community, and today she is happy to be not only a staff member but a coach.
CERTIFICATIONS:
CrossFit Level 1
CrossFit Kids
Currently acquiring PN L1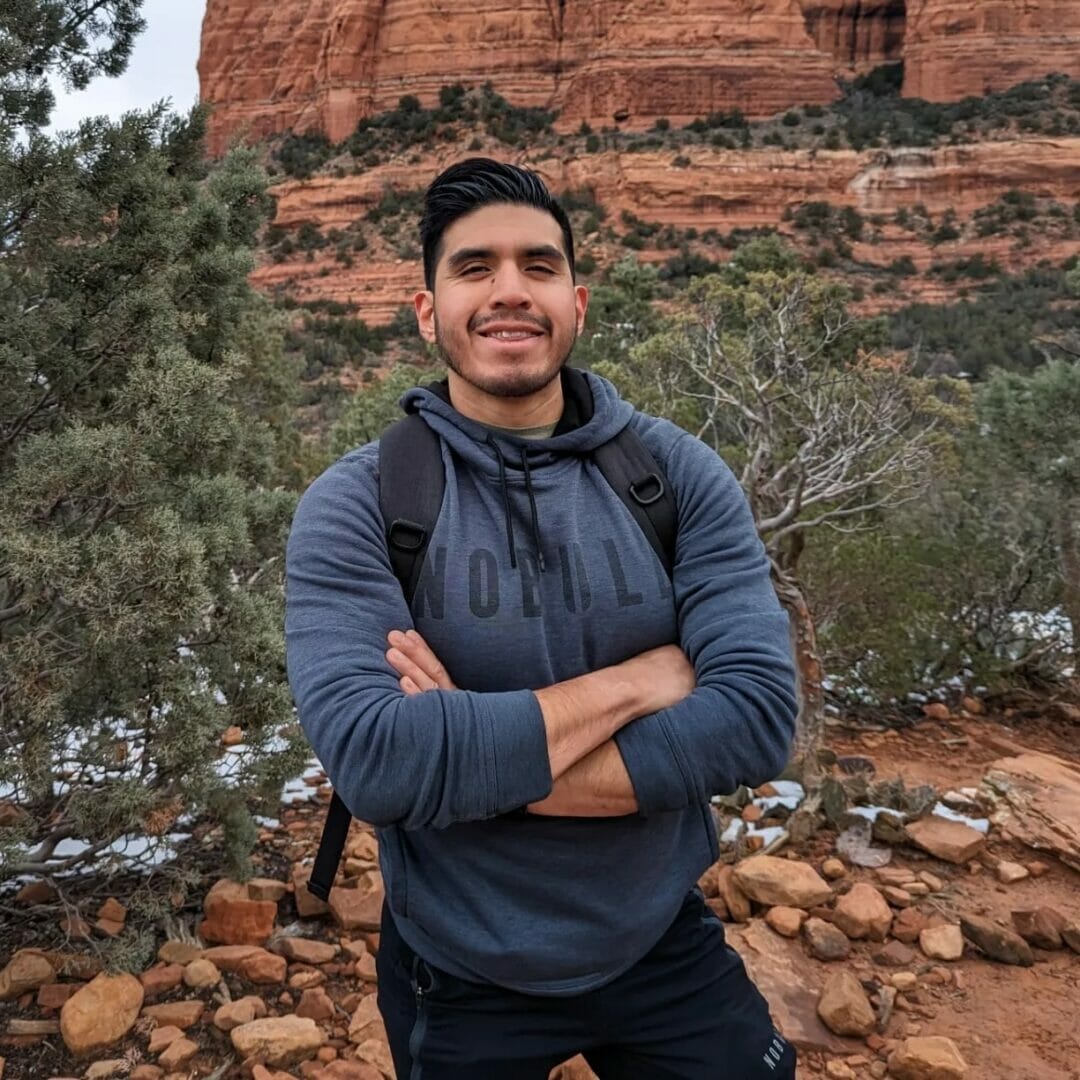 Coach
Alex started his journey with CrossFit in 2012. He is also a Registered Nurse and loves helping people live through fitness.
His mission is to empower individuals to move freely, become pain free and avoid the chronic conditions he sees plaguing the healthcare system.
His favorite lift is the Deadlift and will always be down to carry a sandbag and a cup of coffees
CERTIFICATIONS/LICENSES:
BSN-RN, OPEX CCP, CF-L2, PN1, CrossFit Kids, CrossFit Mobility, CrossFit Gymnastics
Coach
I used to run marathons. Not to win, I was never very fast. But I enjoyed running, and it kept me reasonably fit and thin. But In 2017 my teenage son showed me the docuseries "The Fittest on Earth" – said I might like it. My eyes lit up. I wanted to do all those things. I signed up for my trial CrossFit class literally that day and I have never looked back.
Every day is a new challenge. The constant variance keeps the workouts from getting routine and stagnant. As an athlete, I may not always like the workout of the day; I may not even be able to do the movement, but I learn something new about myself and my capabilities each day. Measurable results are real. I could never have imagined that I would learn to do Olympic lifts, walk on my hands, or do handstand push-ups. I no longer exercise to stay thin. I eat to perform and love seeing what my body is capable of.
From the start I have appreciated the knowledge and attention of all the coaches I have worked with. This is the main reason I became a coach. I love coaching. CrossFit is safe and effective for everyone. Every movement is scalable for each athlete, to meet them where they are at. I want my athletes to see what they are capable of and motivate them to exceed their goals. Being a part of the community and sharing in the success of others is extremely rewarding. It's all in the process, and I want to be a part of it.
Start here
Book a free intro today so we can learn all about you, your goals and how we can help you reach them
Fill out the form below to get started
Take the first step towards getting the results that you want
Free Intro